---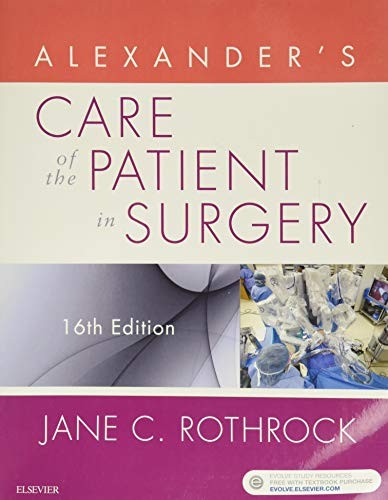 Book
Alexander's care of the patient in surgery
-- Care of the patient in surgery
Copies
1 Total copies,
1
Copies are in
,
0
Copies are out
.
The definitive text for nurses and surgical technologists training for a career in the operating room. Illustrated, step-by-step instructions cover patient care in more than 400 surgical interventions, including positioning, instrumentation, and postoperative care.
Title
Alexander's care of the patient in surgery -- Care of the patient in surgery
Call No
RES-ST RD99.24 .A44 2019
Published
St. Louis, Missouri : Elsevier, [2019].
Publication Desc
xx, 1225 pages : illustrations (chiefly color) ;
ISBN
9780323479141
alkaline paper