---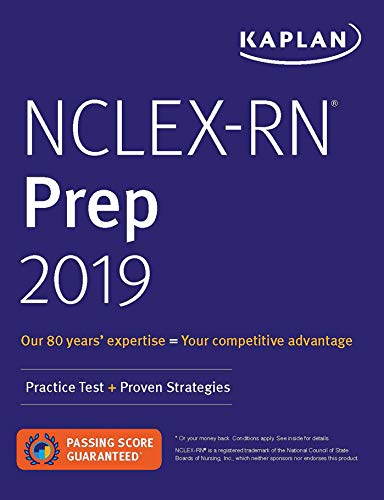 Book
NCLEX-RN Prep 2019 : practice test + proven strategies
-- Kaplan NCLEX-RN Prep 2019
Copies
1 Total copies,
1
Copies are in
,
0
Copies are out
.
"The NCLEX-RN exam tests how you'll apply the medical knowledge you've gained in real-life situations. In NCLEX-RN Prep 2018, Kaplan's all-star nursing faculty teaches you 10 critical thinking pathways to help you think like a nurse. Eight chapters end with practice sets to help you put critical thinking principles into action."--Amazon.com.
Title
NCLEX-RN Prep 2019 : practice test + proven strategies -- Kaplan NCLEX-RN Prep 2019
Call No
RES-NUR RT55 .N444 2019
Published
New York, NY : Kaplan Publishing, [2019].
Publication Desc
xvii, 522 pages : illustrations ;