---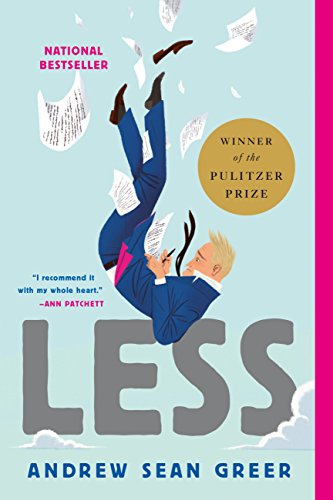 Book
Less : a novel
Copies
1 Total copies,
1
Copies are in
,
0
Copies are out
.
Romance: Receiving an invitation to his ex-boyfriend's wedding, Arthur, a failed novelist on the eve of his fiftieth birthday, embarks on an international journey that finds him falling in love, risking his life, reinventing himself, and making connections with the past.
Call No
PS3557.R3987 L47 2018
Edition
First Back Bay books trade paperback edition.
Published
New York, NY : Back Bay Books / Little, Brown and Company, 2018.
Publication Desc
261 pages : illustrations ;
Awards Note
Pultizer Prize for Fiction, 2018.