---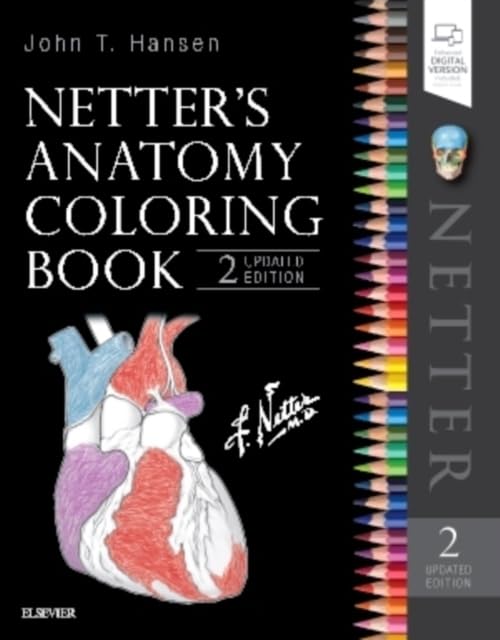 Book
Netter's anatomy coloring book
Copies
1 Total copies,
1
Copies are in
,
0
Copies are out
.
Learn and master anatomy with ease, while having fun, through the unique approach of Netter's Anatomy Coloring Book, 2nd Edition. You can trace arteries, veins, and nerves through their courses and bifurcations...reinforce your understanding of muscle origins and insertions from multiple views and dissection layers...and develop a better understanding of the integration of individual organs in the workings of each body system throughout the human form. Whether you are taking an anatomy course or just curious about how the body works, let the art of Netter guide you!
Title
Netter's anatomy coloring book
Call No
RES-BIO QM25 .H357 2019
Edition
2nd edition, updated edition.
Published
Philadelphia, PA : Saunders/Elsevier, [2019].
Publication Desc
1 volume (various pagings) : illustrations ;